Global warming and other environmental problems are threatening the life of humankind all over the world which otherwise will be sound and safe. SHIMA fulfils its social responsibility through our activities to conserve this irreplaceable global environment.
Our Business' Concern with Environmental Issues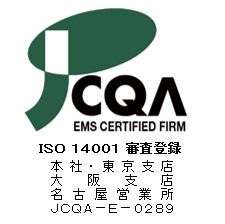 Around us there are numerous products which enrich people's living such as PC, motorcar, housing, TV, washing machine, etc. These products inevitably use chemicals to a greater or lesser. As a trading house specialized in chemicals we are pursuing our specific environment conservation activities which feature "reduction of environmental burden", "proper management of chemicals" and "promotion of environment friendly commodities" for imports, exports and domestic sales.
Our Environment Management System based on ISO 14001
In order to enforcing environment conservation activities in an effective way, we established our Environment Management System on November 1st, 2000 based on ISO 14001 guideline and started the company-wide activities. As the result we obtained ISO certification on September 10th, 2001 (registration number JCQA-E-0289).
Based on our environment policy, we set objective and goal for environment conservation every year and implement the activity program including the regular training of all employees. Our activities are carried specifically aiming at complying with environmental laws and regulations, promoting "3Rs (Reduce, Reuse, and Recycle)", managing chemicals properly, and exploring, developing and promoting environment friendly products, as the major program.
Progress review of the environment conservation activities and continuing efforts
The activities program is reviewed twice a year, half a year and a year later. The result is reflected to the activities program for further effort to conserve the environment. Performing internal audit, we continuously try to improve the system so that this company-wide efforts will bear fruit consistently.